Very narrow aisle truck
NXV
For narrow aisles, high racking and the highest expectations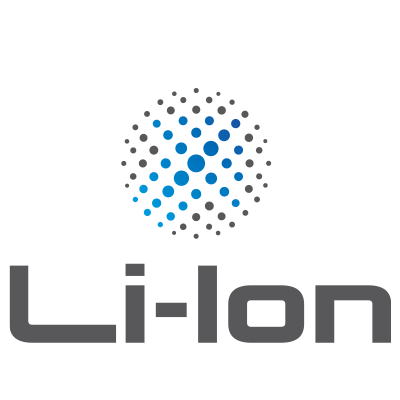 Lastkapacitet

1500 kg

Lyfthöjd

12850 mm

Hastighet

10,5 km/h
Narrow aisles, high racking, heavy goods, not much space? If these reflect your requirements, then the answer has exactly three letters: NXV. The Very Narrow Aisle Truck is the ideal partner for efficient space utilisation in small warehouses. Thanks to its compact dimensions and rotating turret head or telescopic fork, it only needs a small amount of space, making it the natural solution for narrow aisles. When it comes to working at height, on the other hand, the more space the better. The NXV provides fast and reliable loading and unloading at heights of up to 13.8 metres. Its robust design, the intelligent operator assistance system OptiSpeed, as well as Active Load Stabilisation (ALS) facilitate the safe and fast handling of goods weighing up to 1,500 kilos at great height. With ALS, it is also possible to increase the handling capacity by up to 5 percent and the system automatically ensures even storage depths. Optional positioning aids, such as the cross line laser between the forks or the camera systems, assist the operator in precisely positioning the load.

The NXV offers operators the best in comfort and ergonomics. It is fitted as standard with the sensitive Joystick 4Plus, which guarantees easy, fatigue-free and user-friendly operation of the truck. The lifting, shifting and turret functions, as well as the direction of travel, can all be operated single-handedly without having to reach around. With numerous individually configurable 'favourite' keys, operators can also adjust the workstation to suit their own requirements and personal preferences. Thanks to the large colour display on the STILL Easy Control panel, all the relevant vehicle information is also available in compact form in the operator's field of vision.
Powerful and robust:
load capacity of up to 1.5 t with a lifting height of up to 13.8 metres
---
Efficient warehouse utilisation
thanks to safe load handling at great heights and excellent handling capacity thanks to intelligent assistance systems
---
Ergonomic workstation
with innovative Joystick 4Plus, STILL Easy Control and numerous safety features.
---
Förfrågan till: NXV
Vi kommer att hantera din förfrågan så fort som möjligt.
---
NXV i detalj
"Simply Efficent" faktorer: Prestationsattribut som ett mått på ekonomisk effektivitet
Simply easy
Easy load handling with one hand:
ergonomic, precise and user- friendly control with the innovative Joystick 4Plus

All relevant vehicle information
at a glance with STILL Easy Control

Easy to adjust:
user-based operating settings with individually configurable favourite keys

Fast and easy battery charging
and opportunity charging for the lithium-ion version
Simply powerful
High storage density and safe handling,
even with heavy loads (up to 1.5 t) and when working at great heights

Maximum space utilisation
thanks to storage heights of up to 13.8 metres with main and auxiliary lift

Best performance and handling capacity
thanks to OptiSpeed – the intelligent assistance system

Maximum handling performance
at great heights with Active Load Stabilisation (ALS)
Simply safe
Maximum safety for operator and surroundings
thanks to the intelligent operator assistance system iGo pilot safety with automatic speed adjustment, lifting override, aisle departure assistant, and many more

Optimum visibility:
Safety Light ensures that the vehicle is already visible before exiting the aisle

Safe, fast operation and maximum handling capacity
thanks to camera systems and positioning aids such as the cross line laser
Simply flexible
Custom-made forklift trucks,
manufactured in a modular design according to the customer's specific requirements

Flexible range of applications for different loads and warehouse conditions
thanks to optional push over function
Simply connected
Safe and efficient:
automated bay approach with the aid of iGo pilot navigation

Concisely informed:
all the relevant vehicle information is contained in the powerful and innovative web application STILL neXXt fleet

Optimum work safety and reliable operator assignment
with the STILL FleetManager 4.x

Optimisation of the goods flow
thanks to easy integration into the warehouse management system (WMS) with the iGo pilot navigation interface
STILL Li-Ion-teknik inuti
det perfekt harmoniserade kraftsystemet för att minska driftskostnaderna och öka trucktillgängligheten.
Mer om STILL Li-Ion-teknik
Förfrågan till: NXV
Vi kommer att hantera din förfrågan så fort som möjligt.
---
Modellöversikt
| Modell | Maximal lyftkapacitet (kg) | Maximal griphöjd (mm) | Körhastighet (km/h) | Batterispänning (V) |
| --- | --- | --- | --- | --- |
| NXV | 1.500 | 15.041 | 10.5 | 48 |
---
Nedladdningar
Dokumentet för nedladdning är den uppdaterade versionen av manualen för standadtrucken. Den inkluderar inte beskrivningar av kundanpassningar (kundalternativ). Kontakta STILL's revservdelsavdelning när det gäller en specifikt truck. Uppge truckens serienummer och tillverkningsår.
---
Kontakt
Fyll i formuläret
Vi återkommer till dig så snart som möjligt.
Ring din rådgivare
Den raka vägen till din rådgivare
Förfrågan till: NXV
Vi kommer att hantera din förfrågan så fort som möjligt.
/19/10016/10017/10026/18763