HÖGLYFTANDE STAPLARE
EXV-CB 06-16
Flexibilitet möter innovation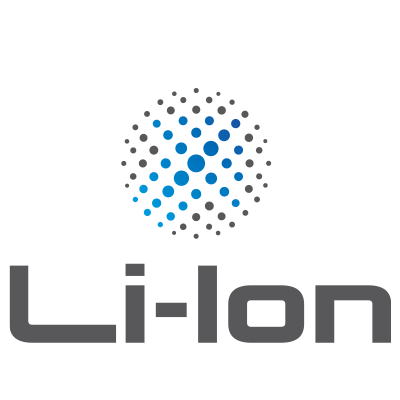 Secure goods transport: mast tilt for easy and secure handling of load carriers
Maximum flexibility: different pallets and attachments can be used
manoeuvrability and ergonomics thanks to electrical steering unit and OptiSpeed tiller
Förfrågan till: EXV-CB 06-16
Vi kommer att hantera din förfrågan så fort som möjligt.
Load lifting easier than ever before: with the EXV-CB high lift pallet truck, you can lift pallets and carriers of any kind. The cantilever forks allow you to expand your functionality using a range of accessories. A lifting capacity of up to 1,600 kg combined with lifting heights up to 4.2 m guarantee optimal storage consolidation and handling capacity. The electrical steering unit and the smart STILL tiller ensure intuitive and equally fatigue-free operation. Proportional valve technology ensures precision right to the fork tips, enabling precise lifting and lowering and thereby noticeably simplifying load handling.

The STILL OptiSpeed tiller guarantees optimal safety and automatically adjusts the driving speed in accordance with the tiller angle. With the webbased FleetManager option, you can easily integrate the EXV-CB into your fleet: Who may use which high lift pallet truck and for which tasks? How is the EXV-CB's capacity being utilised? When was it involved in an accident? All in all, the EXV-CB is as versatile as a Swiss army knife, optimising your workflow from the pre-storage area to the shelves.
---
EXV-CB 06-16 i detalj
Simply easy
Fatigue-free operation: precise and smooth electrical steering unit
Unobstructed view when driving: free view mast and centrally positioned tiller
Precise control in the narrowest spaces: sensitive proportional valve control and optional creep speed function
Drive, steer and lift with just one hand: ergonomic and intuitive operation for left and right handers
Simply safe
OptiSpeed tiller adjusts speed automatically depending on the distance between the operator and the truck
Safety in mind: optional load capacity display shows the operator the current mast height and associated residual load capacity
Safe cornering: Curve Speed Control automatically adjusts speed to the steering angle when cornering
Simply connected
Manage online: with FleetManager, you can link the forklift truck to a web-based application
Suitable for multiple operators: define several forklift truck users with different operator profiles
All trucks under control: fleets can be analysed based on need using comprehensive data
Information at a glance: modern easy-to-follow colour display
Simply powerful
Optimal utilisation of storage space: lifiting heights up to 5,466 mm and a lifting capacity up to 2,000 kg
The right driving programme for all situations: outstanding efficiency or maximum handling capacity thanks to ECO, BOOST or Blue-Q
Maximum handling capacity: powerful, reliable and low-maintenance AC drive motor
Simply flexible
For all pallet types: adjustable forks enable handling of a wide range of pallets
For all load carriers: thanks to the self-supporting forks, closed carriers can also be lifted with ease
Individually expandable: up to two additional hydraulic functions for attachments
---
Utrustningsalternativ
Sharpening all senses: we can support you with our wide range of smart driver assistance systems and functions which will make your day-to-day work significantly easier. You will be able to drive in a safer, more comfortable, efficient and fatigue-free manner – in every driving situation.
Load backrest
Keeping the goods in place: the load backrest stabilises the transported goods at the fork carriage back so that they can be securely transported from A to B.
OptiSpeed tiller
Works at any angle
Regardless of the tiller angle, the OptiSpeed tiller steering automatically ensures that the maximum driving speed is adapted to the angle. If the angle becomes sharper, the unit decelerates automatically. The tiller steering helps to ensure safe movement even in tight spaces. The operator is thus able to steer easily and work ergonomically.
FleetManager
Who can use which forklift truck for which area of application? What about the truck capacity? When has a shock occurred? Things that are relatively easy to control with just a few forklift trucks become far more complex and difficult to regulate as the fleet size increases. Our smart FleetManager provides the solution. With this innovative software, you are able to control your fleet more efficiently and effectively than ever.
The FleetManager consists of several modules:
Access authorisation
Compilation of operating data linked to the truck controller
Accident detection with truck reaction (e.g. creep speed)
Load detection via pressure sensor in the lifting hydraulic system without weight indication on the display and two data cards
Shock detection in connection with FleetManager: the forklift truck detects a potential collision and switches to creep mode, sounds a signal or switches off completely
Can be configured as per the customer's wishes
The reader for the FleetManager access card is easily accessible on the left next to the steering column. Access to the FleetManager requires special authorisation.
---
Nedladdningar
Dokumentet för nedladdning är den uppdaterade versionen av manualen för standadtrucken. Den inkluderar inte beskrivningar av kundanpassningar (kundalternativ). Kontakta STILL's revservdelsavdelning när det gäller en specifikt truck. Uppge truckens serienummer och tillverkningsår.
---
Modellöversikt
| Modell | Maximal lyftkapacitet (kg) | Maximal lyfthöjd (mm) | Körhastighet (km/h) | Batterispänning (V) |
| --- | --- | --- | --- | --- |
| EXV-CB 06 | 600 | 3.516 | 6.0 | 24 |
| EXV-CB 10 | 1.000 | 3.824 | 6.0 | 24 |
| EXV-CB 12 | 1.200 | 4.224 | 6.0 | 24 |
| EXV-CB 16 | 1.600 | 4.224 | 6.0 | 24 |